Welcome to Our Financing Department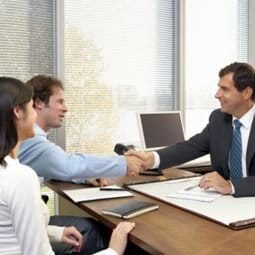 Let the Finance Center at Hamilton Ford be Your Guide to the Perfect Deal
Whether you choose a brand-new Ford model from our collection or one of our top-quality, used Car, Truck or SUV models, you can count on the team in our finance center to help you navigate the world of auto financing. We work with your specific needs and budget to find the payment plan you like, and we work with a number of financial institutions and banks throughout the Clever, Nixa and Aurora MO area, to guide our customers to the perfect deal they can live with, every time.
Which Auto Financing Options Fit You Best?
There are two main options to pick from when considering your financing options taking out a loan or signing a lease. Each has their pros, so it's really up to you to decide which is the right path forward. For example, with a loan, you own the car at the end and build equity, but with a lease, you have a lower payment and an easier time upgrading when you turn it in. Whichever you choose, we can provide you with the information you need to make an informed decision.
Let's Get Started and Finance Your Next Car in Crane MO
We want to make the process of buying a car simple. At Hamilton Ford, we're ready to help you by answering any questions you might have. We also have many tools that you can utilize to save some time with our online finance application, which helps make the process smoother and gives us a chance to find you the right plan and put you one step closer to getting behind the wheel of your next car.